Mount Hope Cemetery Walking Tour
Recurring Event
see all
July 14, 2022 at 6:00 pm – 7:30 pm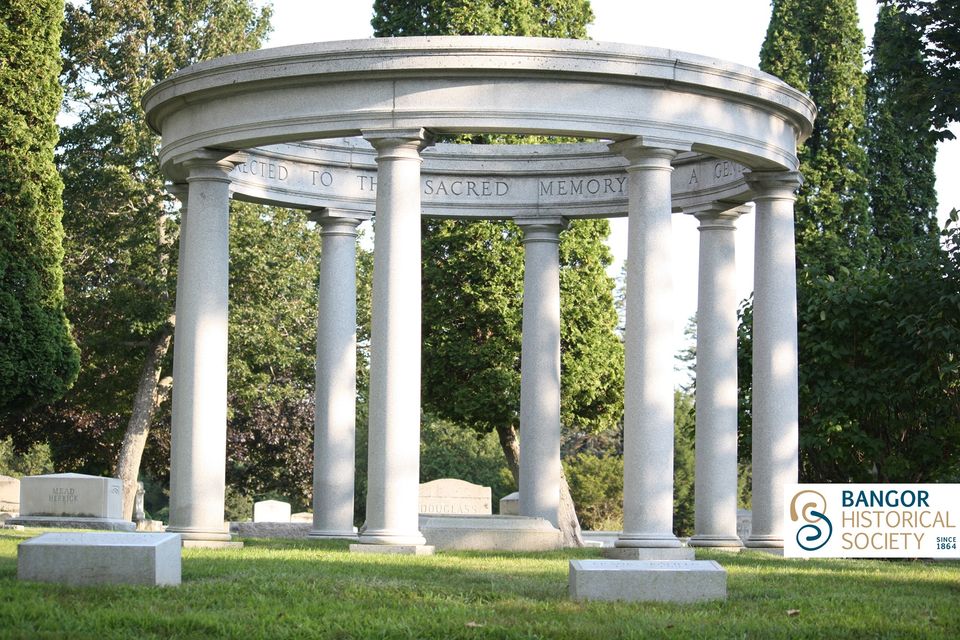 Learn little known facts about some of Bangor's famous—and infamous– residents during our guided tour. Hear about the importance of symbolism in the gravestones and get a chance to take in some of the city's beautiful vistas.
Built in 1834, Bangor's 300 acre Mount Hope Cemetery is the nation's second oldest garden cemetery. It was designed by renowned architect Charles G. Bryant as part of a national movement to provide respite from grassless urban landscapes. Garden cemeteries were created as much for living as for those who had passed on.
This tour meets at the Superintendent's House at Mt. Hope Cemetery, 1048 State Street, Bangor.
In case of inclement weather, tours will be cancelled if chance of thunderstorms, but not if just rain in forecast.
Tickets must be purchased ahead of time.
Tickets may be purchased for a 6PM until Noon on the day of the tour. Tickets may be purchased for a 10AM tour until 6PM the previous evening.
To purchase tickets or inquire about more information please e-mail curator@bangorhistoricalsociety.org
Our tours will be capped at 25 guests.
Tickets are $12 per person.