Volunteer with the BHS
The Bangor Historical Society offers lots of ways to get involved as we preserve, protect and share the rich history of Bangor. Whether you're looking for fill a little or a lot of time we can find a project or event that will help you get to know Bangor better.
Some of the opportunities include:
MUSEUM GUIDE

Hill House Museum Guides greet visitors at the door, provide guided tours (if requested) and answer questions about objects and Bangor's past. We provide detailed information on all items on display as well as information about the Hill House building and Bangor.
WALK TOUR GUIDE

Using a BHS provided script, Walking Tour Guides lead groups throughout the city learning about places, people and events that shaped the Queen City. Costumes (we provide those too) are encouraged.
RESEARCH ASSISTANT

The Bangor Historical Society receives many calls and email inquiries related to people and places in the city. Our Research Assistants work from a list of requests and, using our resources, dig deep to find answers. Research Assistants may also help document information on items in the collection.
CURATORIAL ASSISTANT

The Bangor Historical Society's collection numbers in the thousands and has been collected over the span of 100+ years. Our Curatorial Assistants work closely with our Curator to make sure new items are recorded and that existing items are converted to digital files. Curatorial Assistants may also work with Research Assistants to complete information on items in the collection.
MUSEUM CARETAKER

The BHS' home was built in 1835 and needs TLC. The Museum Caretaker provides gentle, general cleaning like dusting and sweeping along with helping to organize exhibits and set up for special events.
SPECIAL EVENTS ASSISTANT

The BHS hosts a number of lectures, receptions and other events throughout the year. The Special Events Assistant works with BHS Staff to plan, organize and implement these events. A Special Events Assistant can work on just one or multiple events depending on their availability and interest.
EDUCATION PROGRAM ASSISTANT

The Education Program Assistant works with our Education Program Coordinator to develop implement lesson plans for the Bangor Historical Society's programming for children ages 5-13.
BUILDING AND GROUND CARETAKER

The Grounds Caretaker(s) work on the exterior of Hill House maintaining the gardens, walkways, etc…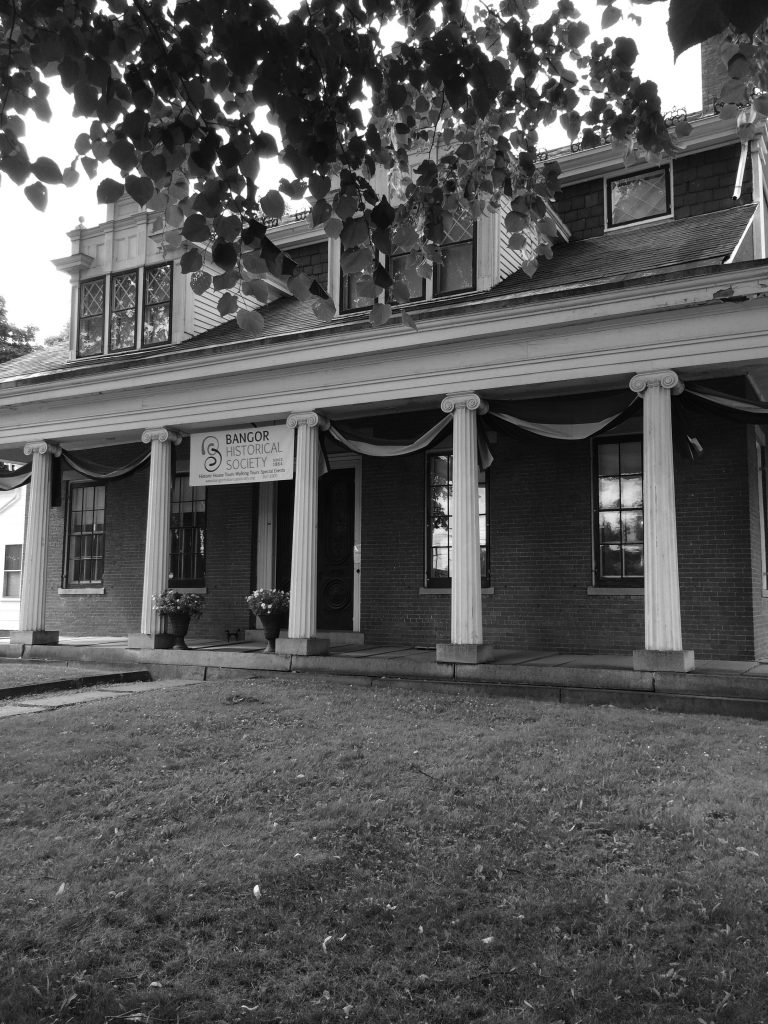 Additional information on all of these positions is also available by emailing us at info@bangorhistoricalsociety.org