Fire of 1911 Walking Tour
Recurring event
see all
June 21, 2022 at 6:00 pm – 7:30 pm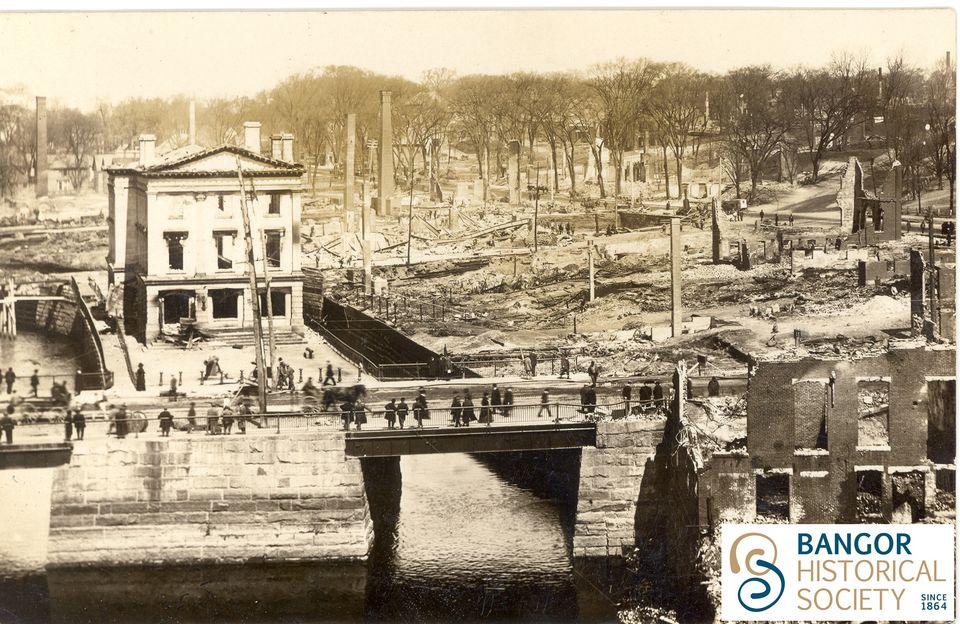 Tickets are $12. In April, 1911 a spark in a streamside hay shed ignited a fire that devastated much of Bangor's downtown and threatened many of her neighborhoods. Join us as we follow the flames' path and learn which structures survived and how Bangor and her people recovered from the devastation. This tour meets at the Bangor Historical Society/Thomas A. Hill House, 159 Union Street, Bangor.
In case of inclement weather, tours will be cancelled if chance of thunderstorms, but not if just rain in forecast. Tickets must be purchased ahead of time.
Tickets may be purchased for a 6PM until Noon on the day of the tour. Tickets may be purchased for a 10AM tour until 6PM the previous evening. To purchase tickets or inquire about more information please e-mail curator@bangorhistoricalsociety.orgOur tours will be capped at 25 guests.